What is Legibility?
Legibility describes how clearly formatting supports the ability to see content.
Why does legibility matter?
Your site has something important to say. Whether its marketing, functional directions, or other information, your content is how you connect with customers. You want all users to be able see and easily read your message. Vision acuity levels and various forms of color blindness are important factors that need to be considered in order to meet accessibility standards.
How does FOXGROOVE ensure legibility?
We strongly believe that content should be accessible to everyone regardless of where they stand on the vision continuum. Our designs are always on-brand and meet WCAG Level AA standards for ADA compliance. We balance font size, color, weight, and contrast to ensure content is legible at all device sizes.
Our Approach
1. Differentiate text color from the background for high contrast.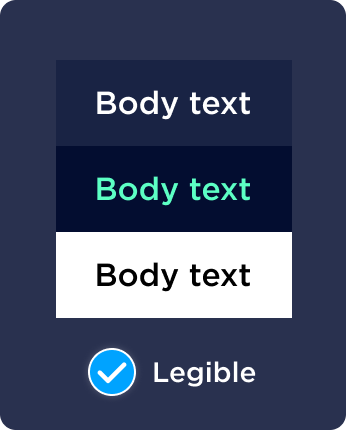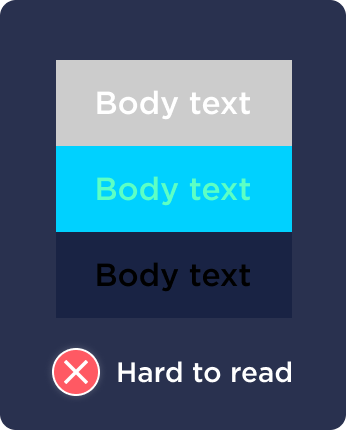 2. Use color plus at least one other element to ensure accessibility.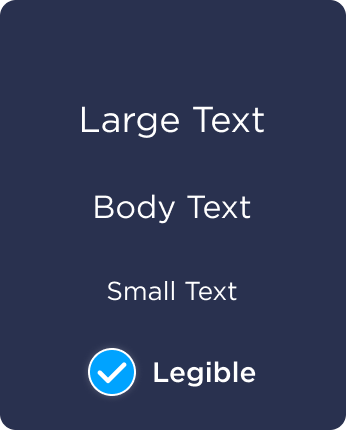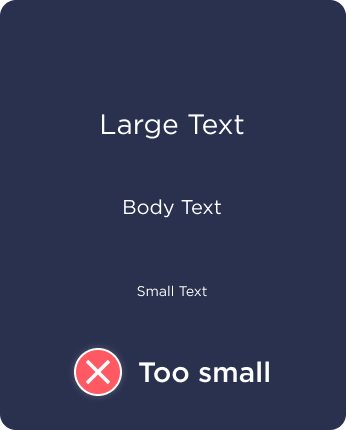 3. Ensure text over images has enough solid contrast to read.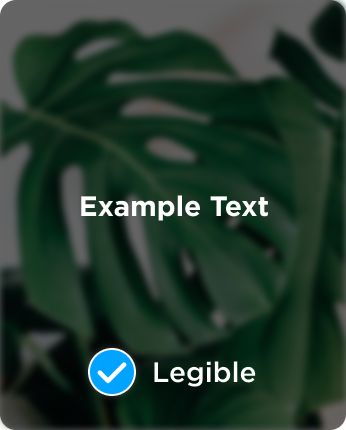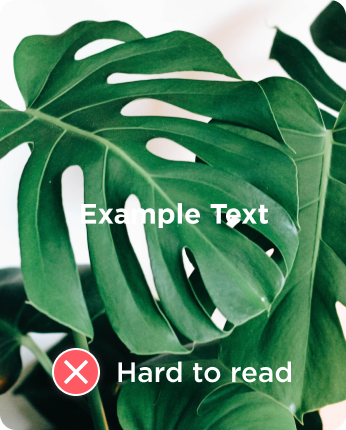 FOXGROOVE uses our creativity, experience, and a guiding set of 50+ usability principles to make every product successful.