Foxgroove
Thoughtful human-centered digital experiences
Research Strategy Design
Let's Work Together
We tailor our strategies to fit your needs
Experience has taught us that one size doesn't fit all. Our proven approach is customized to meet the needs of your project.
We're dedicated to building a relationship with you
Trust is the foundation of a successful relationship. The success of your project is as important to us as it is to you.
We work hard to understand what your users need
There's a lot under your hood. A successful product means understanding who your users are and what motivates them to engage.
We love problem solving through design
Each project has unique challenges. We delight in finding the perfect balance of usability, artistry, and business value in our solutions.
About Us
Featured project
An ecommerce platform that supports pharmaceutical and industrial clients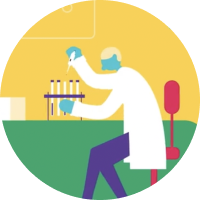 Ways to work together
Full Service
We can drive the end-to-end experience design process for any project in any vertical.
À la Carte
Sometimes you just need help with a specific part of a project or guidance on solving a design problem.
All Services
Trusted by top clients












"FOXGROOVE came in and really took control. Their designers worked directly with stakeholders when needed. The team did an excellent job and didn't miss a beat, and the best thing for me is I've got stakeholders, product owners, and leadership that are happy. That makes a world of difference."
Head Of User Experience, eCommerce
Millipore Sigma